Pickleball Rates
*$5 guest fee for non-members
$55/HR
2 Hour Open Play
Priority Play for Members
$25
Reserve one of our Beautiful Indoor Pickleball Courts!
The fastest growing sport in America
At Pickle N Par Club you will enjoy deluxe Pickleball courts, state of the art lighting, beautiful lobby and locker rooms. Open Play sessions, great instructors and fun theme parties are all part of the experience provided at our club.
Pickle N Par Club was recently featured on New 12 on a segment by Erin Colton. Featuring an interview with our resident Pickleball Pro, Andrew Ritter!
Pickleball Beginner Clinics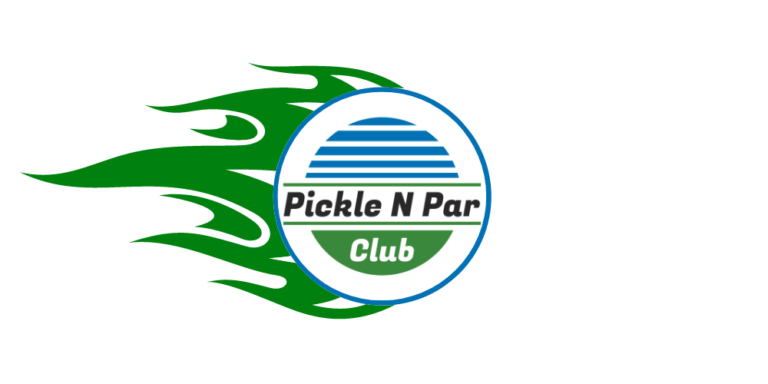 • Mondays 11am-1pm (Smithtown)
• Mondays 11am-1pm (Melville)
• Wednesdays 7pm-9pm (Smithtown)
• Fridays 3pm-5pm (Melville)
• Sundays 1pm-3pm (Smithtown)
PICKLEBALL LESSONS
ALL LESSONS ARE CONDUCTED BY CERTIFIED INSTRUCTORS
• 1:1 PRIVATE $100/HR
• 1:2 BRING YOUR PARTNER 1 HOUR $60/EACH
• 1:3 FULL ON COURT ACTION 1 HOUR $50/EACH
• 1:4 FULL ON COURT ACTION 1 HOUR $40/EACH
PICKLEBALL CLINICS
2 HOUR SESSIONS
$50/PERSON
MINIMUM OF 5 TO A GROUP / MAX 7
MASTERING THE ESSENTIAL STROKES CLINIC …
SERVES, RETURNS, DROP SHOTS, DRIVES, LOBS, PUNCH VOLLEY,
AND MUCH MORE.
Group instruction will focus on demonstrations, explanations, and drills to
implement critical shots into your game. Students also have a chance to put
the practice into play, exciting on court gameplay with professional instruction.
SIGN UP FOR OUR WEEKLY CLINICS
OR

GATHER YOUR FRIENDS AND GET READY TO IMPROVE YOUR GAME
TOGETHER WHILE HAVING FUN!
*SNEAKERS ONLY ON PICKLEBALL COURTS.
NO GOLF SHOES WITH SPIKES OR CLEATS PERMITTED ANYWHERE.
Pickleball merchandise is always available at the club. From paddles, balls and bags to t-shirts, sweatshirts and water bottles we have what you need!