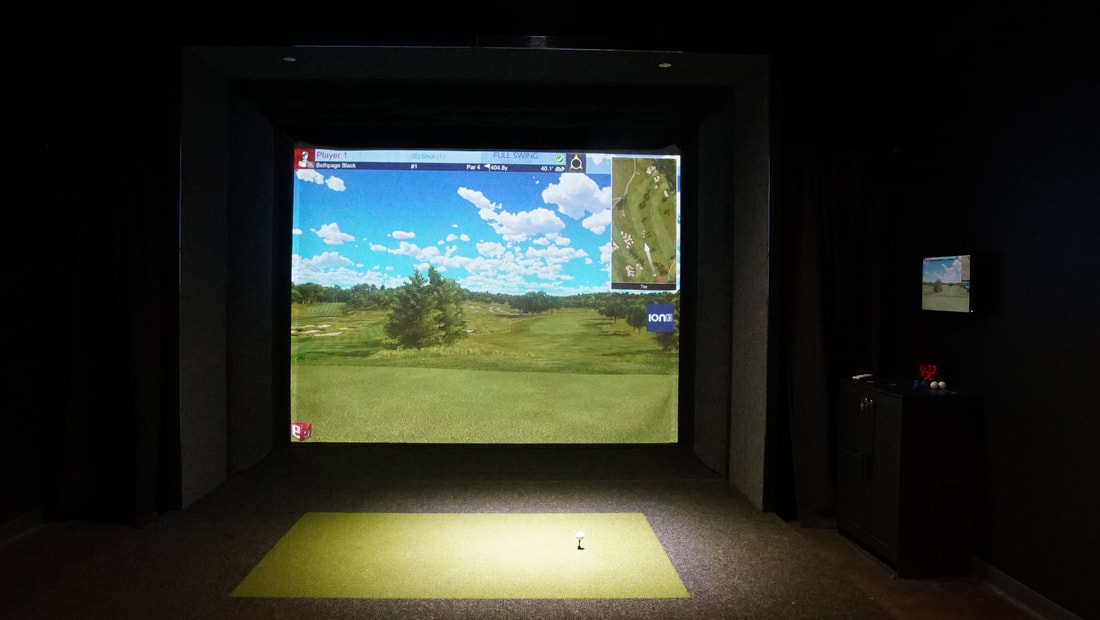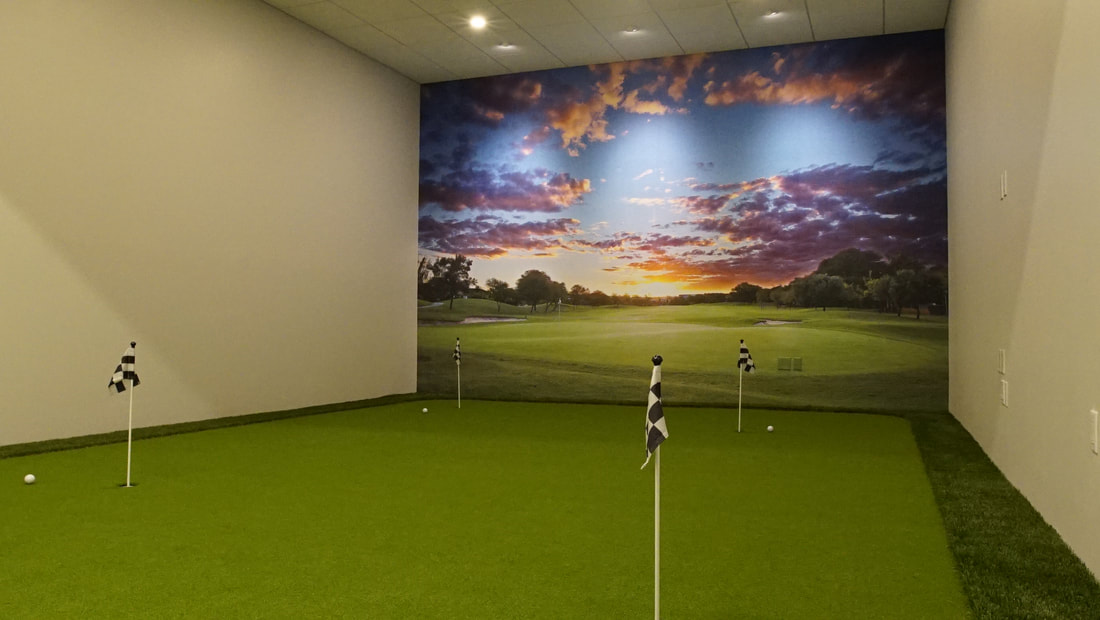 Full Swing Golf Simulators
Practice on the driving range
Play one of 85 prestigious golf courses
Play arcade style golf game with Showdown Golf.
Maximum 4 players per golf sim
Come down to the club and enjoy time on our Full Swing golf simulators and putting green.
No matter what the weather is outside, it is always a great day at Pickle N Par!
Each golf bay can hold a maximum of 4 people and the price remains the same regardless of how many members play.
We recommend booking 1 hour for 1 person, 2 hours for 2 people and 3 hours for 3 to 4 people.
Practice your strokes on the driving range, play a round of golf or just have some fun using Showdown Golf.
Pro WideScreen & Virtual Green
A winning percentage that bordered on a monopoly, being #1 in the world for 281 weeks in a row, or if that doesn't do it for you, winning 4 majors in a row by double digits en route to something so groundbreaking that it had to be named "the tiger slam."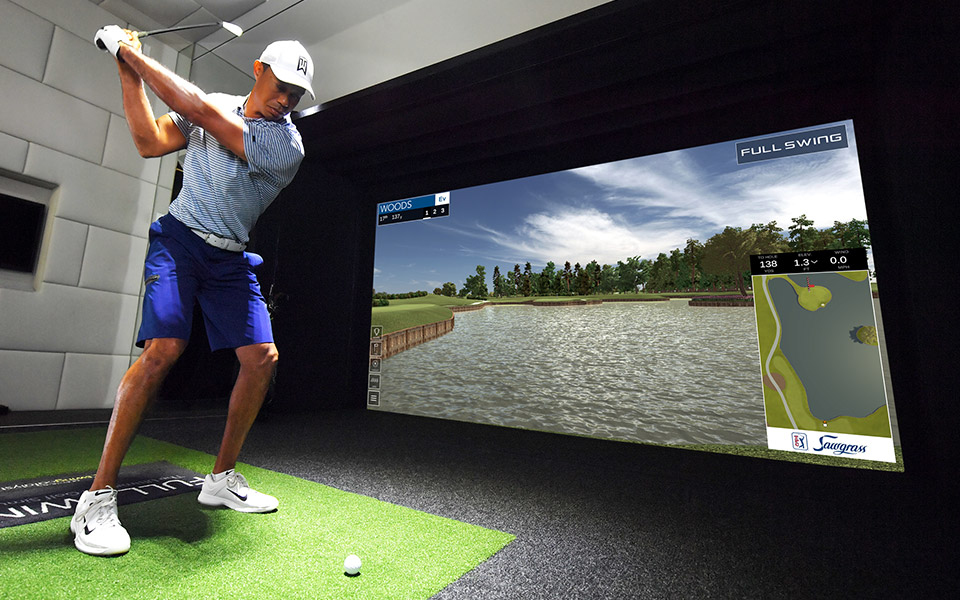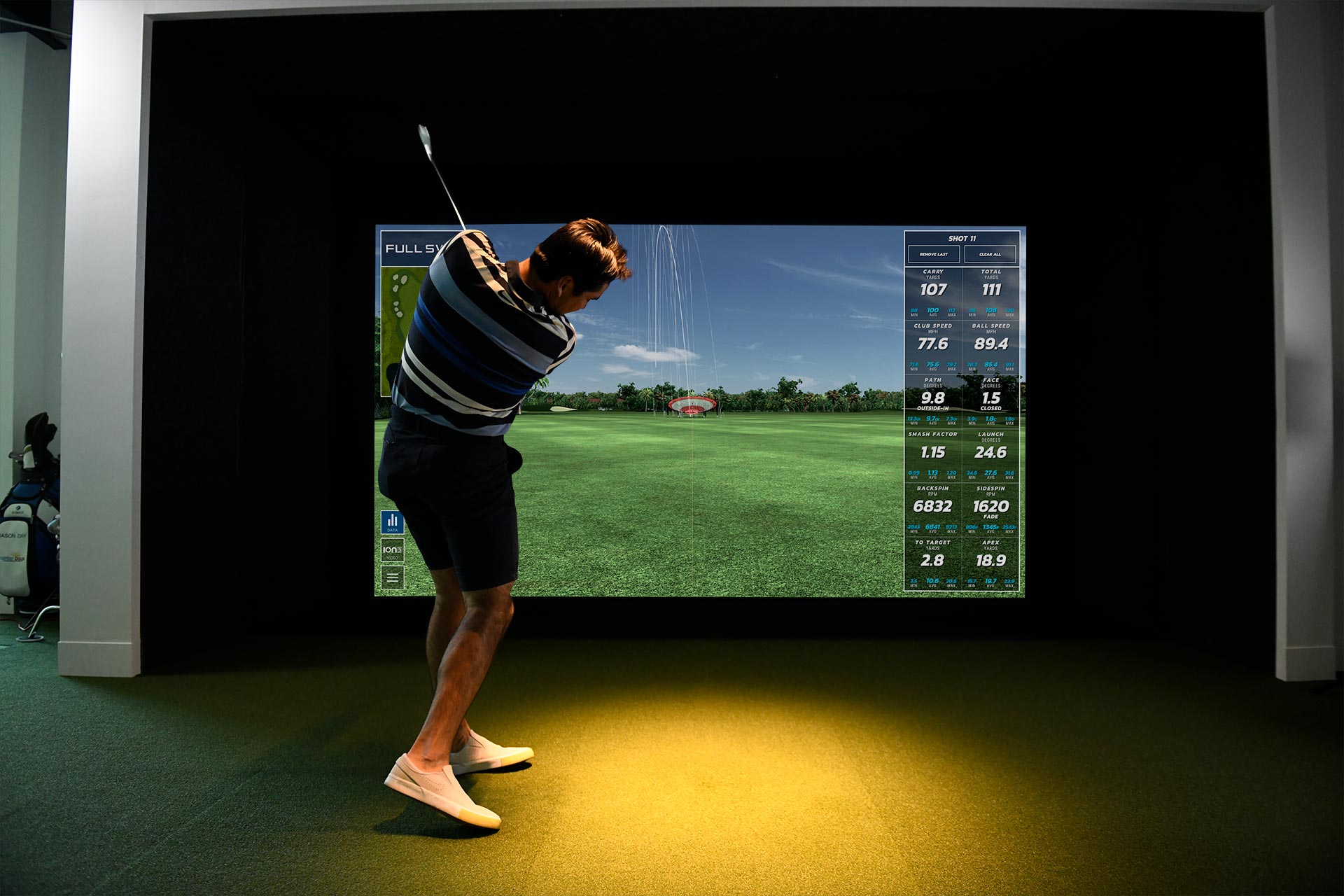 Pro widescreen & Virtual Green
With both a Full Swing Simulator and Virtual Green to play regardless of the weather outside, Day has built a collection of trophies on the way to capturing his first major in a battle of a PGA Championship. Day wants more and Full Swing is here to help him fight for what's next.
Pro widescreen & Vitual green
Long known for being an "athlete" with the long ball, Gary Woodland became a rounded player and the world took notice, on one of the grandest stages, the U.S. Open at Pebble Beach. Now that he has gotten the world's attention, he wants them to see him become the best player in golf.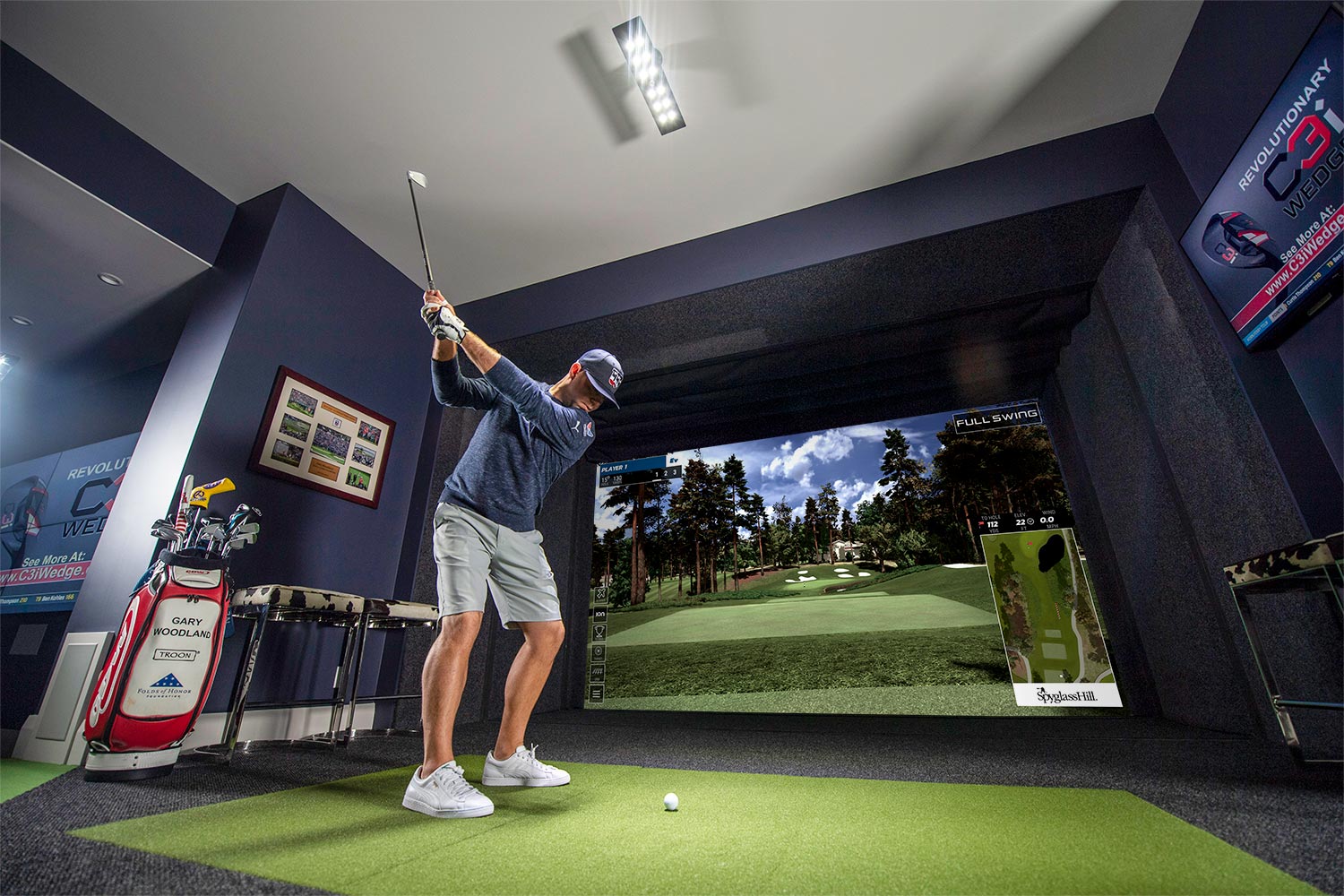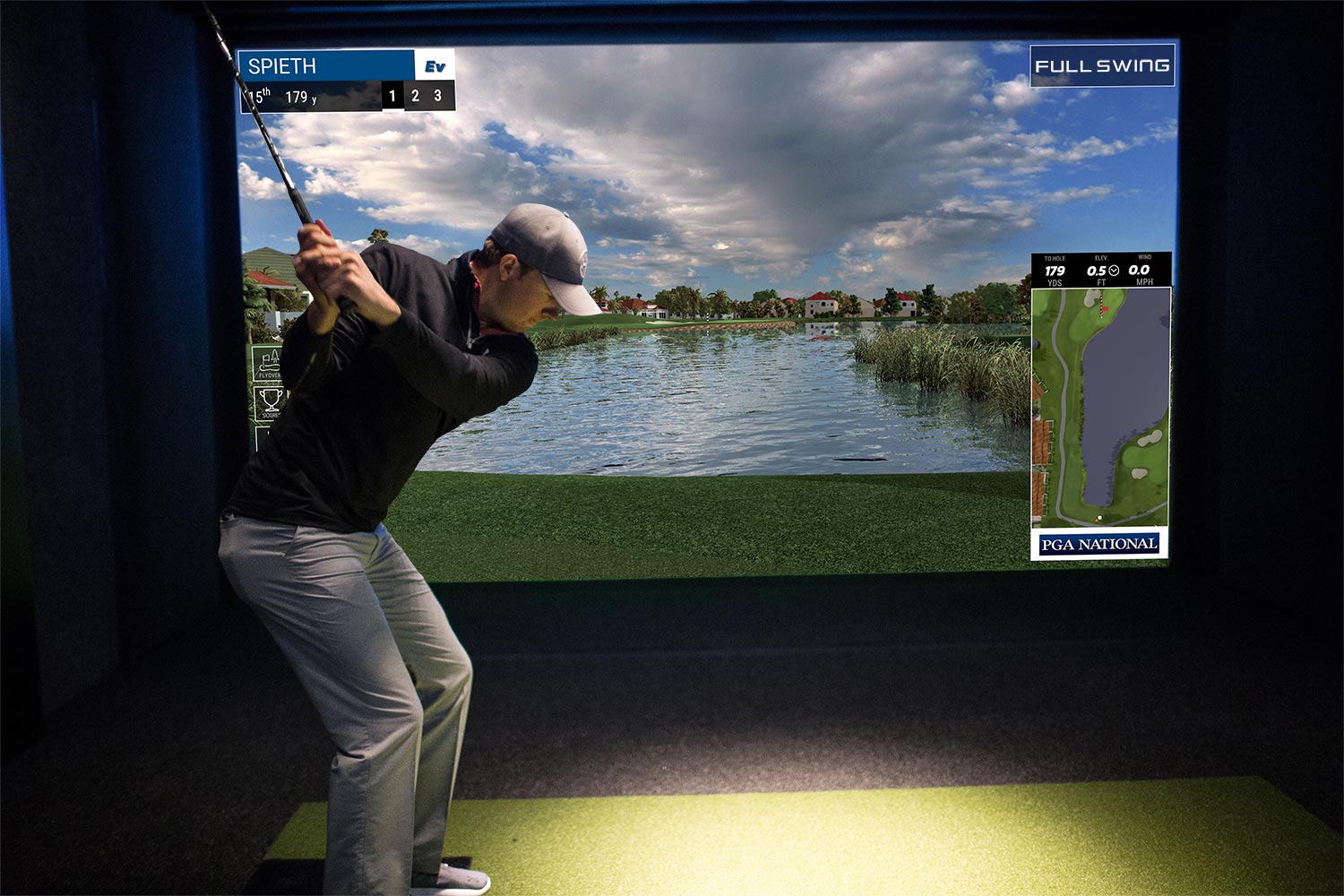 Pro series
There's starting your career off on a good note and then there's Jordan Spieth. Taking home PGA Tour rookie of the year and winning 3 majors in two years, the golf world stood back in awe as he scrambled his way to one of the greatest years on tour in 2015. There's still more in the tank and Full Swing is there to help Jordan continue one of a historic career in the making.
Pro series
"Sneds" cemented his place in history with his 2012 FEDEX Cup, almost as much as firing a 59 en route to winning another Wyndham Championship with a few wins at Pebble Beach along the way. Sneds is clear that while his family is his priority, his game is still going to get his full focus and his simulator makes it possible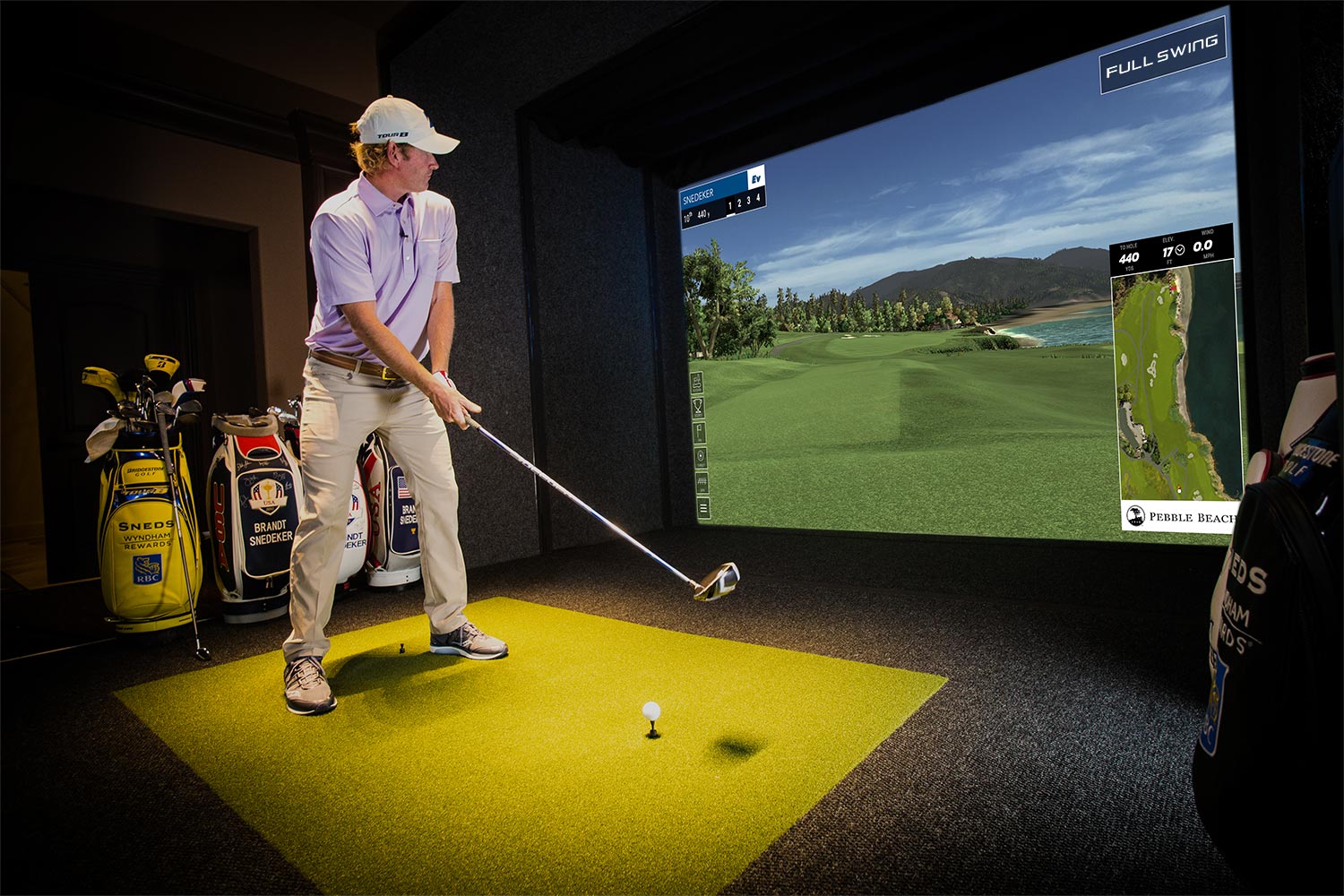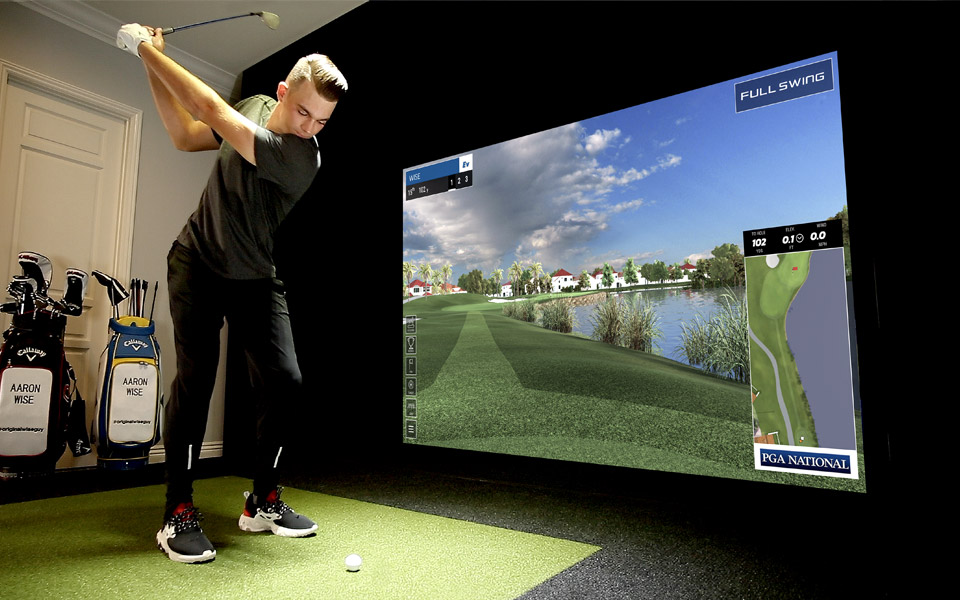 Pro widescreen & virtual green
Not the typical junior golfer growing up, Wise made the most of his opportunity at the University of Oregon winning an individual title while leading his team to a national championship it wasn't time to slow down when he won the AT&T Byron Nelson Championship on way to being the 2018 PGA Tour Rookie of the Year.
pro series
Taking the NBA by storm as one of the best shooters in the game, Curry has become known in golf circles as a threat from deep on the course too. As a self-proclaimed "golf nerd" Curry loves the ability to come off the court and arrive home to play Pebble Beach when it works for his busy schedule, never letting his game slip during the season.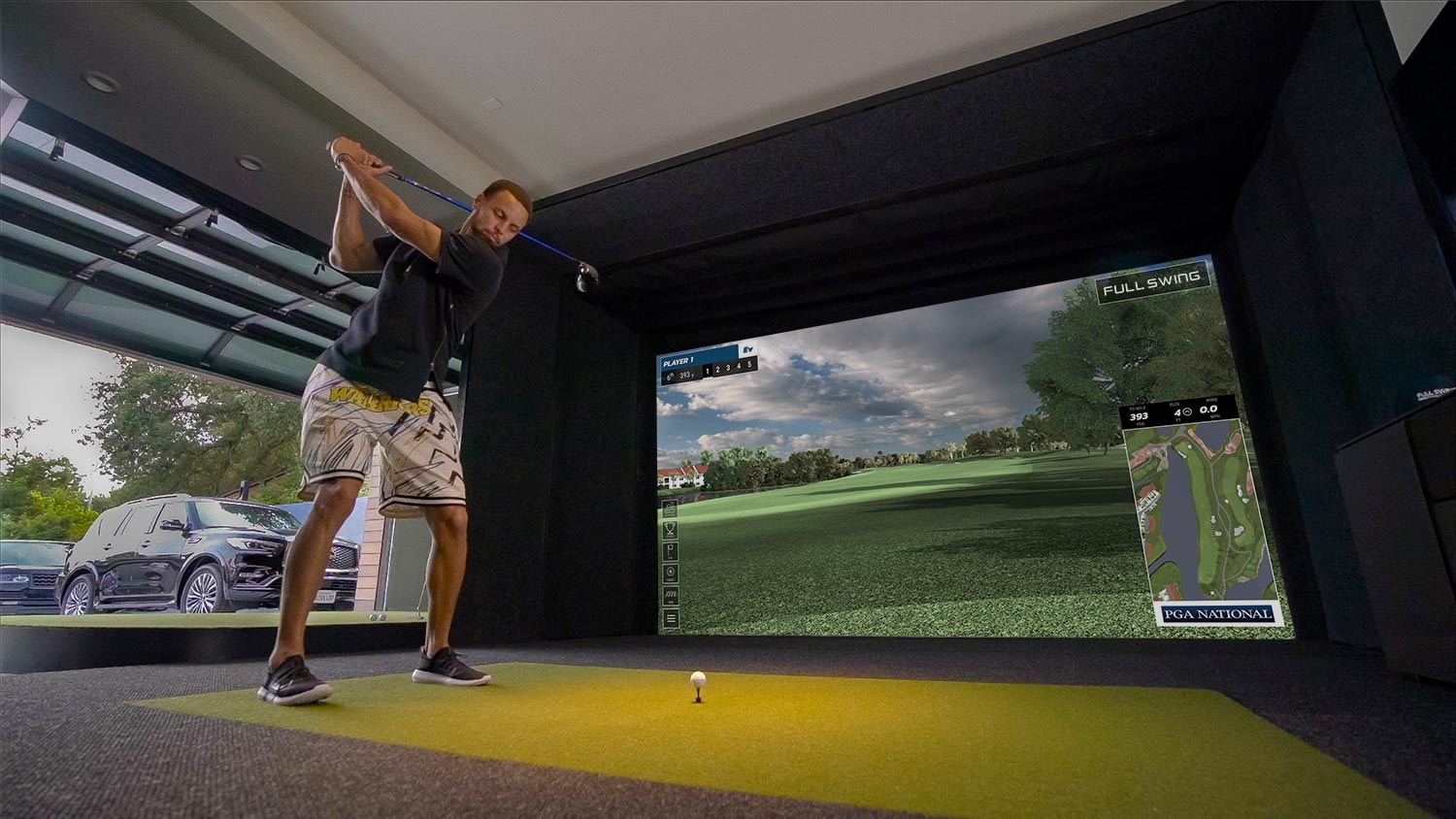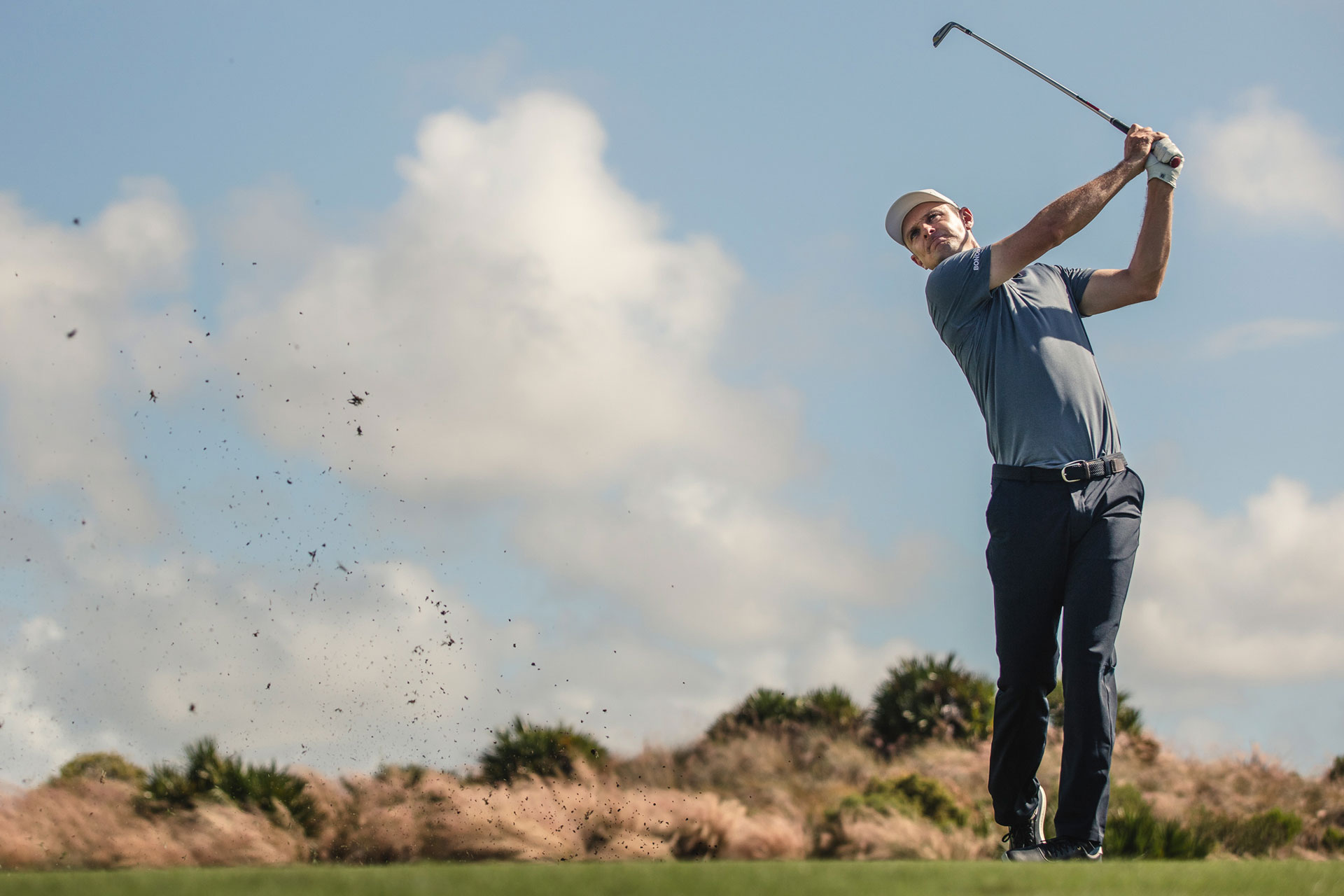 pro series & virtual green
A major is great, a gold medal won for golf for the first time in over a century, that is historic. Rose has been a global sensation, playing both PGA and European Tour, building a collection of trophies and reaching #1 in the overall world golf ranking as he continued to win.
Pro series
As the winningest Canadian golfer in history by the age of 21, she's just getting started. In the spotlight since a young age, Henderson uses her simulator to continue to improve and get ready for what is next.