PICKLEBALL LESSONS
ALL LESSONS ARE CONDUCTED BY CERTIFIED INSTRUCTORS
• 1:1 PRIVATE $80/HR
• 1:2 BRING YOUR PARTNER 1 HOUR $55/EACH
• 1:3 FULL ON COURT ACTION 1 HOUR $40/EACH
• 1:4 FULL ON COURT ACTION 1 HOUR $35/EACH
PICKLEBALL CLINICS
MASTERING THE ESSENTIAL STROKES CLINIC …
SERVES, RETURNS, DROP SHOTS, DRIVES, LOBS, PUNCH VOLLEY,
AND MUCH MORE. 2 HOUR SESSIONS
MINIMUM OF 5 TO A GROUP / MAX 7 $50/PERSON
Group instruction will focus on demonstrations, explanations, and drills to
implement critical shots into your game. Students also have a chance to put
the practice into play, exciting on court gameplay with professional instruction.
GATHER YOUR FRIENDS AND GET READY TO IMPROVE YOUR GAME
TOGETHER WHILE HAVING FUN!
*SNEAKERS ONLY ON PICKLEBALL COURTS.
NO GOLF SHOES WITH SPIKES OR CLEATS PERMITTED ANYWHERE.
(516) 640-6674
PGA Teaching Professional
SUNY Delhi Golf Professional
Management Alumni
Colonial Spring Golf Club
Polo Club of Boca Raton
Glen Head CC
Bethpage GC
Town of Oyster Bay GC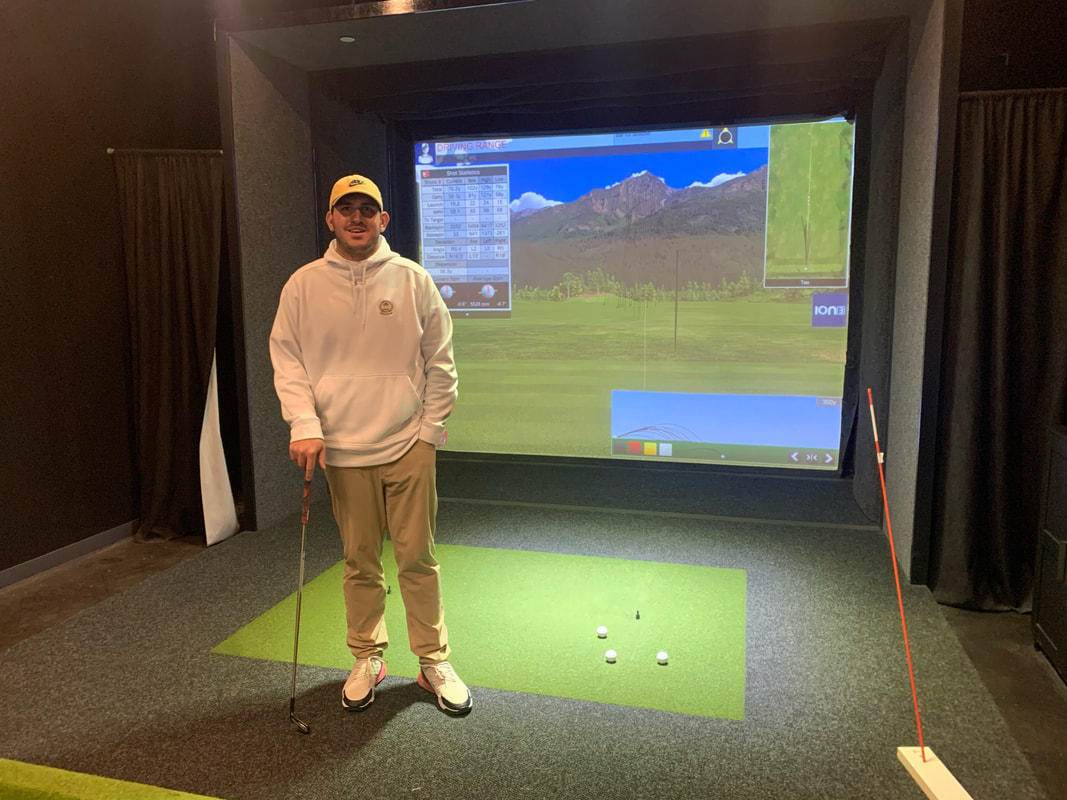 Teacher, coach and mentor to new, recreational and competitive tournament players for over 12 years and 10,000 lesson hours.
Junior Group Lessons Program
Tuesday Class
Age Groups 6-9 and 10-13 from 4:00 to 5:00 pm
Wednesday Class
Age Groups 6-9 and 10-13 from 4:00 to 5:00 pm
Saturday Class
Age Groups 6-9 and 10-13 from 4:00 to 5:00 pm
5 Class Series = $300 \ 4 Class Series Holiday $240
(Holiday series applies to Thanksgiving) 
Individual Lessons Program
1 Hour Lesson Packages
1-1 hour lesson: $140
5-1 hour lessons: $650
10-1 hour lessons: $1250
"Perfect Practice Program": $200
All Golf Lessons are conducted by PGA Certified Instructors
Groups engage in focused demonstrations, explanations, and drills to implement critical shots into your game. Students also have a chance to put the practice into play; exciting simulator game play with professional instruction
■ Learn the "Basics" such as: grip, set up, alignment, what a pre-shot routine is and how it can improve your game… "like the Pros"
■ Learn your distances, trajectories, and how each club works and what each club can do for your game
■ Learn Etiquette, how to act on the golf course, and other basics